Carvoeiro Cat Charity's main purpose is to rescue cats at risk and to find them loving homes.
In addition we have an outreach program that looks after a number of colonies
in and around Carvoeiro. Our volunteers go every few days to feed the cats and make sure their shelter is in good condition. We also check that any new cats in the area have been sterilised to help with population control.
We are 100% powered by dedicated and passionate volunteers who give us their time to ensure the cats in our care have a good life at the shelter with comfortable bedding, regular meals and clean litter boxes. There is always more to do and we welcome new volunteers with open arms. We also need help with communications, event planning and management, social media, driving cats to a vet, picking up our monthly orders from the supermarket, photography and the list goes on and on! If you have time and a passion for giving back to your community, we would love to hear from you. 
Our running costs are huge and every cent raised is spent on our cats welfare,
which includes food, litter, medication and veterinary treatment.  To help finance our shelter we hold events, we sell calendars, we arrange sponsorships and we have a membership program for 18 euro per year. Becoming a member entitles you to regular updates on our kitties and the knowledge that your membership funds go to keeping our cats healthy and happy.
Catch action near Pestana
These Cats have been sterilized and checked for infections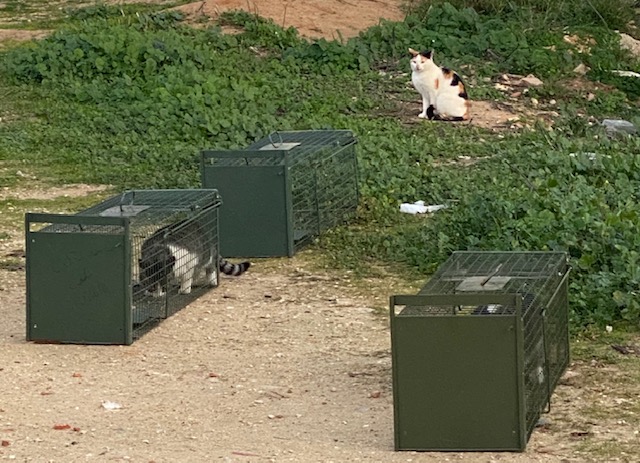 A life for cats or
"Ein Leben für die Katz´"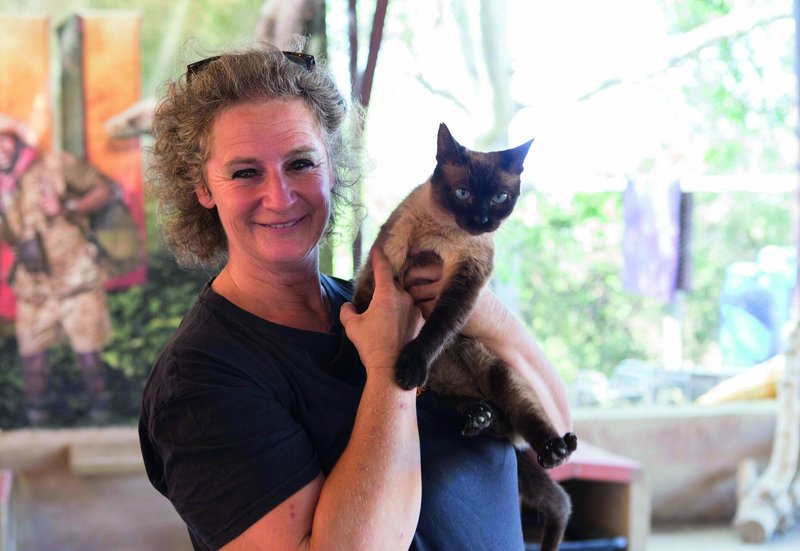 Get to know more about our good soul of Carvoeiro Cat Charity: Corinna. We were honoured to welcome the audiographer Ingo Stoll at CCC who interviewed her and created a true, emotional and exciting podcast (in German language) about her life here in the south of Portugal for and with the cats and all animals who live here.

Please enjoy listening to her story:

Would you like to support us?
Help is needed every time – every little donation goes directly to the cats!